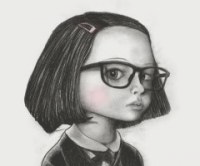 Gabriella (Biella) Coleman holds the Wolfe Chair in Scientific and Technological Literacy at McGill University. Trained as a cultural anthropologist, she researches, writes, and teaches on computer hackers and digital activism. Her first book Coding Freedom: The Ethics and Aesthetics of Hacking has been published with Princeton University Press.
Her second book, Hacker, Hoaxer, Whistleblower, Spy: The Many Faces of Anonymous, published by Verso, has been named to Kirkus Reviews'Best Books of 2014 and has been awarded the 2015 American Anthropological Association's Diana Forsythe Prize granted by the Society for the Anthropology of Work (SAW) and the Committee on the Anthropology of Science, Technology and Computing.
You can find a cv, contact information, including PGP key, and high res photos here.